Water Damage Restoration in El Centro
Joe Parra, the owner of 911 Restoration Imperial County, is driven by rescuing people from the destructive effects of water damage after their home or business has been invaded by a flood, leak, or another disaster.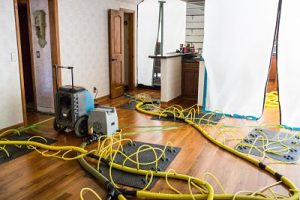 "Water damage is more than just unwanted water from a hose or pipe. Sometimes it is sewage backup, or from a jetstream after a firefight. Regardless, moist environments allow bacteria to thrive and cause unbearable conditions in the home," Joe explains.
Most homeowners are unaware that standing water can start festering issues such as mold only 24 hours after a water damage incident. This is why we stay available 24/7/365 and arrive within 45 minutes of any water emergency to implement same-day services.
We work with IICRC certified technicians that only use the latest drying technology and advanced water extraction tools on every project, that way we can confidently say that we always provide our clients with the highest quality restoration experience in the industry.
If you're in need of a company that cares about you and will fight for your property's recovery, then call our water damage restoration El Centro team for the best care in the business today!
Water Damage Prevention and Preparation

The best restoration plan is prevention, which is why we are here to give you some great tips for avoiding or curbing the cost of water damage.
The first thing that property owners should be aware of is where their water shut off valve is.
This is the fastest way to stop the influx of water going into your property if your water disaster is originating from interior sources, such as a pipe burst or ruptured washing machine hose.
However, water can invade from many different sources. So, below are some other important things to know and remember about water damage restoration and prevention include:
This is the most imperative item in combating water damage, and it is always lesser known about too.
Now, it varies in each household, so the best place to search is outside the home and by the water meter. Sometimes it is under a utility panel on a lawn too.
Of course, the focus in this section is prevention. Our water damage restoration El Centro team recommends frequently checking the home for leaky pipes, roof leaks, or existing signs of damage. Signs include dampness, mold, or crumbling drywall.
Fixing those early saves money down the line. Pipes that run underneath sinks or cabinets should be given a moisture detector. The reason being, if something were to happen you can react quickly. Like turning off the water.
If you experience flooding or a water-based disaster of any sort, call 911 Restoration Imperial County and we will prove just how dedicated we are to recovering your property from the effects of water damage.
Saving All Property from Water Damage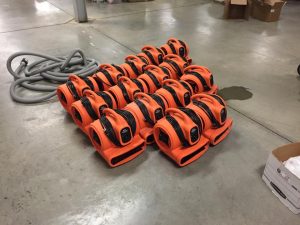 What really drives the experts here is our ability to provide property owners with a new beginning after they have had their peace of mind washed away by water damage.
"Homeowners look at me for answers after an accident. And in the years I have spent doing this. I feel like I finally have all the answers now," explains Joe.
For any type of problem you may be facing, you can trust that we have what it takes to pull you through and get you back on your feet.
We have undergone rigorous training offered by the Institute of Inspection Restoration and Cleaning which makes us qualified to handle the cleanup of any water disaster.
We are not just boasting about having all the answers, as we have proven time and time again that we are the best restoration company in the business. We are here to let you know that everything is going to be better once we are on the job.
Our team is quick and efficient in bringing you peace of mind. So much so, we even handle the insurance company on your behalf. That's right, that is how knowledgeable we are in water damage. We know how to talk to insurance companies so that you do not have to.
If your storefront or home has become flooded from a pipe burst, water heater loss, or even a toilet overflow, contact our water damage restoration El Centro team with 911 Restoration Imperial County for all the help you need to get back to normal today!
Serving the communities of Bard, Brawley, Calexico, Calipatria, Coachella, Dixieland, El Centro, Fontana, Heber, Holtville, Imperial, Indian Wells, Indio, La Quinta, Mecca, Niland, Ocotillo, Palm Desert, Palo Verde, Salton City, Seeley, Thermal, Westmorland, Winterhaven and surrounding areas.