Sewage Backup Cleanup in El Centro
If you live in El Centro, Calexico, Brawley or anywhere else in Imperial County and a sewage backup occurs within your home or business, you can have peace of mind knowing that there is a water cleanup company you can rely on to quickly repair the damage and sanitize your property.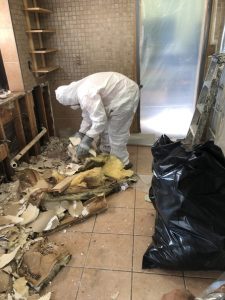 Whether water is coming up through your toilet, spraying from a faulty pipe, or seeping from a broken septic tank, the repair techs at 911 Restoration of El Centro pledge to be available to help you 24/7/365.
Technicians guarantee to be at the site of the sewage backup emergency within 45 minutes, no matter what time of the day or night the incident occurs.
Keeping you and your family safe during a sewage disaster is our priority, which is why we stay available around the clock to begin decontamination services.
When it comes to anything involving sewage water damage, our crews always implement same day services, because we know that the faster black water is extracted out of the property, the lower the chances are that you will incur subsequent damages, such as mold and wood rot.
Call our licensed, bonded, and insured operation today and we will send IICRC Certified professionals to your property to turn your sewage backup into a Fresh Start!
Efficient And Safe Sewage Restoration
We always want you to feel comfortable with the restoration work being done on your property, so as soon as we arrive on the scene, we will check the property for signs of sewage water damage by providing a free visual inspection.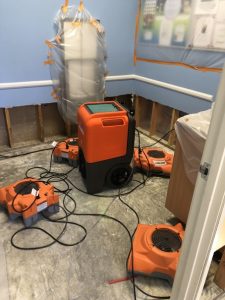 It is essential that the repair techs determine the extent of the sewage spill before we start working on repairs so we can strategize a cleanup plan and limit any surprises during the restoration process.
You should never attempt to restore damage from a sewage overflow on your own since exposure to this category three water can be a risk to your health. The wastewater is filled with toxins, bacteria, and harmful microorganisms that can make you sick upon contact.
To stay safe, hire the sewage cleanup team to conduct a safe and thorough cleanup. We will use advanced equipment and wear protective gear while we sanitize your property and remove that foul sewage smell.
Call 911 Restoration of El Centro when you need sewage water damage removed from your home or business and, before you know it, your property will be looking better than new.
A Water Cleanup Company That Cares About Their Community
At 911 Restoration of El Centro, we understand that discovering that raw sewage has overflowed into your home or business is a situation that a property owner is never ready to handle, even if you feel you were previously prepared.
The smell and sight of a sewage backup is overwhelming, and the only thing that can make it better is to get the waste out of your property as soon as possible, which is precisely what the technicians will do.
Our experts have many years of experience dealing with sewage backup issues, so we know exactly what you must be going through when you find yourself caught in the middle of sewage emergency.
By providing home and business owners with quality customer service, the staff members hope to make this whole ordeal as easy as possible for you. 911 Restoration of El Centro makes sure that their customers always have access to staff members; that way your questions will be answered immediately to calm any concerns.
Let us prove our dedication to you and your home. Call the repair techs when sewage water damage influences your property, and you will be in the hands of a team that cares and understands your needs.
Serving the communities of Bard, Brawley, Calexico, Calipatria, Coachella, Dixieland, El Centro, Fontana, Heber, Holtville, Imperial, Indian Wells, Indio, La Quinta, Mecca, Niland, Ocotillo, Palm Desert, Palo Verde, Salton City, Seeley, Thermal, Westmorland, Winterhaven and surrounding areas.