Water Damage and Mold Removal in Calipatria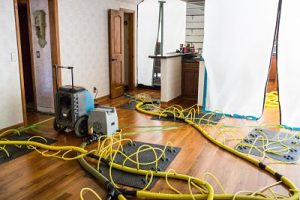 Make sure you're ready to get a Fresh Start after a water damage emergency in Calipatria. You can get help restoring your property by contacting 911 Restoration of El Centro, 24/7/365. Our IICRC certified water damage restoration and mold removal techs can reach your property within 45 minutes of an emergency call. Once techs arrive, they can:
Perform a Water Damage and Mold Inspection

Handle Immediate Water Extraction and Dehumidification

Take Care of Emergency Roof Repairs and Boarding Up

Pack Out and Store Your Personal Possessions

Deal with Commercial and Residential Mold Remediation
Calipatria flood cleanup and mold decontamination crews will work with the goal of returning your property to better-than-new condition. Mold remediation crews can work quickly after a pipe burst or flood to limit the total damage to your home or business. Erase all evidence that you ever experienced a water damage emergency by contacting 911 Restoration of El Centro today.
Can Water Damage Restoration in Calipatria Help During a Natural Disaster?
Winter storms and summer floods can cause big problems for property owners in Calipatria. Fortunately, water damage restoration can help you deal with these natural disasters. The flood cleanup pros at 911 Restoration of El Centro can take steps to:
Stop Additional Water from Entering Your Property

Remove Water Already in Your Home or Business

Check for Signs of Mold Growth

Repair Structural and Aesthetic Damage Caused by Water

Handle Odor Removal and Mold Decontamination
Mold can be a big problem after a flood, sewage backup, or a pipe burst in Calipatria. That's why Calipatria water damage restoration techs often perform a mold inspection in Calipatria. If they discover mold in your home or business, they can start immediate mold removal in Calipatria.
You can protect your health and well-being by starting mold remediation and flood cleanup right away after a natural disaster or plumbing emergency, like a pipe burst. Contact mold decontamination techs now to find out how water damage restoration can help you.
Can You Use Cleaning Products for Mold Remediation in Calipatria?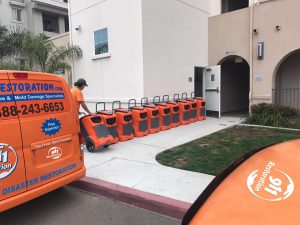 It's natural to want to remove mold from your property as quickly as possible. However, even armed with cleaning products like bleach, mold removal can be difficult if you don't get professional help on your side. This is because:
Mold Can Grow Under Your Floors and Behind Walls

Mold Can Form Spores That Cannot be Removed Easily

Some Forms of Mold Are Toxic and They Can Make You Ill
Fortunately, mold removal and flood cleanup techs at 911 Restoration of El Centro can help you with any mold infestation. Let us assess your unique needs with a mold inspection in Calipatria. Techs can use the results of the mold inspection to determine the best way to take care of mold decontamination in Calipatria for you.
Return your property to the perfect condition you deserve after a flood, pipe burst, or mold infestation by contacting 911 Restoration of El Centro today. We're ready to begin flood cleanup and mold remediation in Calipatria for you.
Servicing the cities of Bard, Brawley, Calexico, Calipatria, Coachella, Dixieland, El Centro, Fontana, Heber, Holtville, Imperial, Indian Wells, Indio, La Quinta, Mecca, Niland, Ocotillo, Palm Desert, Palo Verde, Salton City, Seeley, Thermal, Westmorland, Winterhaven… and surrounding areas.