Water Damage and Mold Removal in Heber
Are you dealing with property damage caused by a flood, sewage backup, or pipe burst in Heber? If so, the help you need with water damage restoration and mold removal is only a phone call away. You can get a Fresh Start by contacting 911 Restoration of El Centro 24/7/365. Our IICRC certified flood cleanup crews can:
Reach Your Property Within 45 Minutes of an Emergency Call

Assess Your Need with a Water Damage and Mold Inspection

Handle Emergency Water Extraction, Roof Repairs, and Boarding Up

Ensure All Excess Moisture is Removed from Your Property

Handle Mold Remediation and Odor Removal
Bringing your property back to better-than-new condition can be easy if you contact our water damage restoration and mold decontamination crews in Heber. Techs are licensed, bonded, and insured to deal with carpet water damage, a flood in your basement, a sewage backup, and other water damage emergencies.
What Are the Benefits of Same-Day Water Damage Restoration in Heber?
Pipe bursts and floods can leave you dealing with extensive damage to your home or business. Prompt flood cleanup in Heber can limit the total damage to your property. Reducing the overall damage can lower the costs of water damage restoration in Heber.
Getting same-day help with water damage restoration can also reduce the odds that you will experience a mold infestation. Flood cleanup techs can perform a mold inspection in Heber to identify any mold issues before they become major problems. Mold remediation will not take as long if a mold infestation is caught early.
Additionally, getting fast help with water damage repairs can allow techs to protect your undamaged possessions. The mold remediation crews at 911 Restoration of El Centro can even pack out and store your possessions, so they are safe during flood cleanup and mold removal. Let us address all of your water damage repair and mold decontamination needs right away.
How Do Heber Mold Remediation Professionals Take Care of Fungal Growth?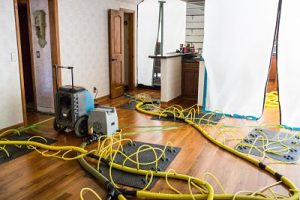 Mold may spread quickly through your property after a flood or a pipe burst. Fortunately, Heber mold remediation experts can help you get rid of fungal growth quickly. The experts at 911 Restoration of El Centro can:
Assess Your Situation with a Mold Inspection

Use Plastic Sheeting to Isolate Areas with Mold Growth

Set Up Air Filters to Catch Mold Spores

Scrub Your Property for Mold Decontamination
Heber mold removal techs can perform a final mold inspection after they are finished with mold decontamination. This assessment can ensure that all signs of mold growth have been completely eradicated, allowing you to move forward with peace of mind.
Let the professionals at 911 Restoration of El Centro handle all of your property restoration needs after a flood, sewage backup, or pipe burst. Contact our water damage restoration and mold removal experts today to make sure your property is brought back to pristine condition.
Servicing the cities of Bard, Brawley, Calexico, Calipatria, Coachella, Dixieland, El Centro, Fontana, Heber, Holtville, Imperial, Indian Wells, Indio, La Quinta, Mecca, Niland, Ocotillo, Palm Desert, Palo Verde, Salton City, Seeley, Thermal, Westmorland, Winterhaven… and surrounding areas.