Water Damage in Imperial County
Weather Alert: If you are experiencing weather-related damage from the storm, call us today for emergency assistance!
911 Restoration of El Centro
Accepting the challenges presented by a water damage or other disaster situation can be quite taxing, but that's why Joe Parra with 911 Restoration of El Centro is overly dedicated to both professionalism and customer satisfaction too.
Are you dealing with a property damage disaster? Has your home or business flooded? Did a fire, a sewage backup, or a mold infestation take you by surprise? Are you unsure how to recover from property damage quickly?
At 911 Restoration of El Centro, we offer a Fresh Start with our comprehensive selection of property damage restoration services, including but not limited to:
Whether you're a El Centro homeowner or business owner, 911 Restoration of El Centro is your Fresh Start! We'll communicate with you throughout the entire process, help answer questions related to insurance, and restore your property to its pre-damaged condition. One of our IICRC-certified teams is dispatched within 45 minutes of your call! Contact us today, and one of our friendly representatives will assist you in finding the nearest El Centro location.
911 Restoration of El Centro is here to take care of all of your property restoration needs right now. Our technicians are available 24/7/365 and they can respond to emergency calls in Imperial County within 45 minutes. Call us at (760) 264-4020 and allow us to offer you a free visual inspection.

Once disaster restoration technicians reach your property, you can get a free visual inspection for property owners only. 911 Restoration of El Centro is IICRC-certified to handle restoration for commercial and residential properties. We are a locally owned and operated part of a nationwide company, which gives us the resources to handle any property restoration job.
You can get help recovering from flooding, fires, mold growth, sewage backups, and more by contacting the professionals at 911 Restoration of El Centro today.
Magda Franco
"My home suffered some damage due to overflowing of commode while i was out of town. 911 Restoration did a great job in fixing everything, they are true professionals. Also want to thank him for being patient with me since pandemic hit and I have underlying illness he was able to work around my schedule. Thank you :)"
Water Damage Restoration
There are many possible causes for water damage in areas around Calexico and El Centro. You might experience flooding after heavy summer rains or winter storms. Some property owners even have to deal with burst pipes after temperatures drop in the winter months.
911 Restoration of El Centro can help you recover from business or home flooding. As a full-service water damage restoration company, we can take care of:
Drying and Dehumidification
All of our technicians are licensed, bonded, and insured to take care of water damage. Techs sent to your home or business will be armed with cutting-edge equipment to quickly extract water from your property. Hidden moisture can be located with the use of infrared scanners to make sure all the water damage is completely resolved.
Professional help dealing with burst pipes, flooding, and storms is only a phone call away at (760) 264-4020.
Service area map
Sanitization Services & Disinfection Solutions
The worldwide spread of the coronavirus has led to a very different daily life for everyone. No business or individual has remained the same in light of this situation. That's why it's important to work together to do our part in fixing the problem. Fortunately, everyone can contribute by maintaining their personal hygiene.
Property owners have a responsibility to go even further by making sure their buildings remain sanitized according to protocols. Doing this task ensures the people who come and go remain as protected as possible. For this reason, 911 Restoration of El Centro is standing by to provide sanitization services along with various disinfection solutions for both residential and commercial properties. Our technicians maintain their training to ensure full compliance with all current CDC and EPA protocols in an effort to provide optimal results with our sanitization services. As part of the community, you can count on us to provide the peace of mind needed by our El Centro residents.
Mold Removal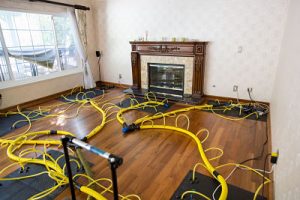 Mold is a common fungal growth in Imperial County. Most of the time, it thrives outside. Unfortunately, sometimes it can infest homes and businesses throughout El Centro and Calexico. You can get help right away if you suspect that you have a mold infestation in your property.
911 Restoration of El Centro offers free visual mold inspections to property owners only. We'll take care of mold testing by sending a sample of the mold in your property to a 3rd party laboratory. Once the mold is identified, our technicians will develop a mold removal plan.
Mold removal should only be attempted by experts, especially if you are dealing with the removal of black mold. Black mold can be incredibly hazardous to your health if you do not have the correct protective equipment.
911 Restoration of El Centro is a mold removal company that can take on any mold infestation. Let us start working on mold remediation for your property immediately. Call us at (760) 264-4020 and see how we can help.

Sewage Backup and Cleanup
Home and business owners in Imperial County count on their sewage systems to function properly. A sewage backup can have immediate and disastrous results for your property. Fortunately, you can get same-day sewage cleanup services from 911 Restoration of El Centro.
Sewage restoration typically involves:
Removing Sewage from Your Property

Cleaning and Disinfecting Your Home or Business

Restoring Any Damage Caused by the Sewage
911 Restoration of El Centro uses professional-grade disinfectants to make sure your property is completely clean after a sewage backup. We focus on handling odor removal so you won't even be able to tell that a sewage backup ever occurred.
Our technicians understand how important it is to handle sewage cleanup immediately. Don't wait to get the help you need. Let us take charge of the situation if you experienced a sewage backup in your home or business.
Fire and Smoke Damage Restoration
Fires can sweep through homes and businesses in a matter of moments, leaving extensive destruction behind. It is very important that you get professional help handing fire damage restoration so your property can be returned to perfect condition.
911 Restoration of El Centro is ready to take on the challenges associated with fire damage cleanup. Our technicians can clean and restore your home or business and your possessions. We can even pack out and store undamaged items to protect them during the fire damage restoration process.
Many property owners in Imperial County around sure how to proceed after they experience a fire. You can get the guidance you need with a free insurance consultation and a free fire damage assessment. 911 Restoration of El Centro can even directly bill your insurance company for fire damage restoration services.
Getting the fire damage restoration services you need immediately after a fire can give you back your peace of mind. Let us bring your property back to better-than-new condition so you can get a Fresh Start after experiencing fire damage. Call us at (760) 264-4020.

Disaster Restoration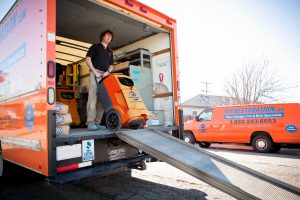 Disasters can strike at any time in Imperial County. Homes and businesses in our area can be subjected to damage from fires, landslides, mudslides, and other major storms. While the damage caused by property disasters can be extensive, you can get immediate help recovering.
911 Restoration of El Centro is trained and ready to handle disaster restoration for property owners in Calexico and surrounding areas. You can contact us if you need help during a disaster. We can spring into action to:
Board Up Your Property

Perform Emergency Roof Repairs

Extract Water Right Away

Pack Out and Store Your Possessions Safely
Limiting the amount of damage your property suffers during a disaster can reduce property restoration costs in the long run.
After a disaster has passed, 911 Restoration of El Centro can test and evaluate your home or business for structural damage. Technicians will detect and repair leaks, clean up damage to your property, and begin a comprehensive restoration process that won't end until your property is in perfect condition.
You can get help from highly trained disaster restoration technicians today by contacting 911 Restoration of El Centro at (760) 264-4020 for all your property restoration needs.
Serving the communities of Bard, Brawley, Calexico, Calipatria, Coachella, Dixieland, El Centro, Fontana, Heber, Holtville, Imperial, Indian Wells, Indio, La Quinta, Mecca, Niland, Ocotillo, Palm Desert, Palo Verde, Salton City, Seeley, Thermal, Westmorland, Winterhaven and surrounding areas.