About 911 Restoration of El Centro
Meet the owners:
Joe Parra is the owner and operator of 911 Restoration El Centro and is constantly finding new ways to bring a Fresh Start to his community.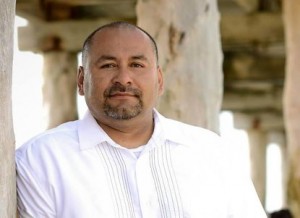 Whether he is repairing a home after a house fire or flood, or attending a neighborly event, Joe keeps the area of Imperial County looking pristine and in high spirits.
Before opening his restoration business, Joe Parra had more than 10 years experience as a sub-contractor in home remodeling. This knowledge has served him well in restoring houses, as he knows "how to keep costs down but still maintain the same quality."
If your home or business is already dealing with flooding from a ceiling leak, water heater loss, or any other means, then contact our water damage El Centro team with 911 Restoration Imperial County today!
Water Damage Prevention Tips
Since El Centro is near the border of Arizona, the heat and sun can get intense, but when it does rain, it pours and this can bring with it water damage challenges even to arid regions that least expect it.
"You'd think there wouldn't be a problem with mold since everything is so dry," says Joe, "but that's not true." He reveals that the majority of mold calls he got stems from air conditioning units.
Clean out your AC unit frequently and change air filter will improve your air quality, unit longevity, and keep your home mold-free.
Condensation tends to build up behind the fans, so it is worth it to remove the front panel and really clean the inside of the unit.
Keep the AC on, and not just the fans!
Joe elaborates on the last tip: "most people think they save money by running the fans instead of the air when they're using the AC, but really that builds up the humidity and leads to mold growth."
If you are already amid a flooding scenario from a pipe burst, ceiling leak, or toilet overflow, then contact our water damage El Centro team for all the help you need to get back on track today!
Water Damage Restoration Professionals that Care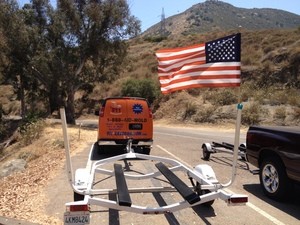 Joe has started his own Community Business Showcase to promote local vendors and connect the community. Besides honesty and integrity, he prides himself in being a trusted, friendly helper when homeowners need him.
"I never thought I was a people-person until I got into the restoration business," he says, "and clients started telling me that they chose me because I was likable, friendly, and honest."
When you call our water damage team to learn about 911 Restoration Imperial County, ask for Joe Parra. They will make sure you get the help you need.
"One client called me with a quote from a competitor. It was much higher than what I would charge given her description. I came and checked it out. Turned out it was only half that much!" Joe says.
Don't let your home or business be inundated with flooding from a toilet overflow, ceiling leak, or sump pump failure. Contact our water damage El Centro crew for all the help you and your home need to get back to normal today!