Water Damage and Mold Removal in Calexico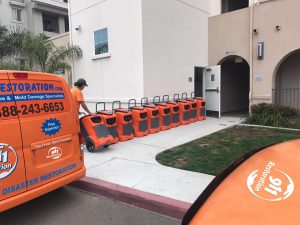 You can get a Fresh Start after a flood, storm, sewage backup, or pipe burst in Calexico. The help you need is available 24/7/365 from 911 Restoration of El Centro. All of our water damage restoration and mold removal techs are IICRC certified. They can reach your property within 45 minutes of your emergency call to:
Start Emergency Water Extraction, Boarding Up, and Roof Repairs

Pack Out and Store Your Undamaged Possessions

Perform a Water Damage and Mold Inspection

Take Care of Water Extraction and Dehumidification

Deal with Mold Decontamination and Odor Removal
You don't have to try to recover from a pipe burst, flood, or sewage backup on your own. Getting help right away from flood cleanup and mold remediation specialists can ensure your property is quickly brought back to better-than-new condition.Let us start addressing your needs right now. Water damage restoration techs can perform a water damage and mold inspection in Calexico to determine exactly what you need to get back your peace of mind. Techs are standing by to repair water damage and handle mold decontamination.
How Long Will Calexico Water Damage Restoration Take?
Calexico water damage restoration and mold removal can be accomplished quickly if you contact the professionals right away. In many cases, 911 Restoration of El Centro can complete flood cleanup and mold remediation within 1-5 days of your emergency call.
However, you should be aware that some jobs may take longer, depending upon the extent of the damage you are facing. Calexico flood cleanup techs can perform a water damage and mold inspection to provide you with a better idea of how long the restoration process will take.
You can reach out to us right now to get the help you need after a winter storm or a pipe burst. We're standing by to renovate and repair your commercial or residential property. Get the service you need to handle commercial or home flooding, ceiling leaks, and sewage backups.
What Does Mold Remediation in Calexico Cost?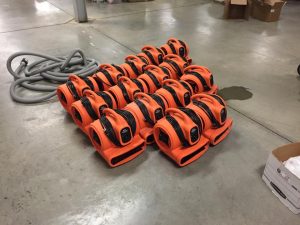 Many property owners are looking for local and inexpensive options for mold removal in Calexico after a flood or a pipe burst. Here at 911 Restoration of El Centro, techs work hard to keep the cost of mold removal low for our customers. The cost of mold remediation in Calexico may vary based on:
The Amount of Mold in Your Property

The Type of Mold Growing in Your Home or Business

The Causes of Your Mold Infestation
Calexico mold decontamination crews can assess your unique situation with a mold inspection. Based on their findings, techs can set up air filters to get rid of mold spores. They can also scrub down any infested areas, removing all traces of a mold infestation.
Let us take care of water damage restoration and mold remediation for you, starting right now. Getting help with flood cleanup and mold decontamination immediately can reduce the total costs to renovate and restore your property, so get started today.
Servicing the cities of Bard, Brawley, Calexico, Calipatria, Coachella, Dixieland, El Centro, Fontana, Heber, Holtville, Imperial, Indian Wells, Indio, La Quinta, Mecca, Niland, Ocotillo, Palm Desert, Palo Verde, Salton City, Seeley, Thermal, Westmorland, Winterhaven… and surrounding areas.