Water Damage Indian Wells
When you come home to an overflowing washing machine you can immediately call the water damage Indian Wells team at 911 Restoration Imperial County and we will get the home restoration process started right away.
When you hire us for a job, you can be sure that our Indian Wells floodwater removal operation is trained to remediate every situation, including:
Pipe bursts

Washer leaks

Ruptured hoses

Water heater explosions

Fire sprinkler malfunctions

Water line leaks

Toilet overflow

Home floods
It is important to always implement same day services for anything involving water, because moisture can do a lot of damage when it is left to sit. Call our Indian Wells water extraction experts today and we will get you licensed, bonded and insured help in no time.
Don't Let Your Washing Machine Overflow Into Your Home
If your home becomes flooded after the water supply hose leaks hot water into your living space, our water damage Indian Wells members will use comprehensive techniques to both extract water and dry the property.
Our Indian Wells water cleanup staff guarantees to all their customers that they will get to your home within 45 minutes of receiving you call for help, because we never want you to wait longer than you have to for assistance.
We will use high powered sump pumps, wet vacuums, air movers and dehumidifiers to ensure that every inch of the area becomes as dry as possible.
Our Indian Wells flood damage eradication agents guarantee that we will not leave your home until there is absolutely no moisture left, that way not only will your home' structure be saved, but mold will not be given the chance to grow. 
Call our water damage Indian Wells plumbing specialists with 911 Restoration El Centro and we will give you a free home inspection as soon as we arrive today!

Our Water Damage Pros Care About Your Well Being Over Everything Else
Our water damage Indian Wells technicians understand that during a flood it can be difficult to cope with the situation at hand. This is why when we arrive on the scene, we make sure to assess the scene, including tending to your emotional state.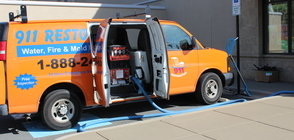 We keep our phone lines available 24/7/365, because we understand the importance of getting you help quickly after a water-based emergency has taken place.
We never want our customers to feel alone in the face of a water disaster, so we always make sure to be your shoulder to lean on throughout the entire process.
Our Indian Wells flood damage eradication unit offers around the clock customer service, making it easy for you to call us virtually any time to answer any questions you may have about the renovations being made.
Call our water damage Indian Wells team with 911 Restoration and we will do whatever it takes to give you a fresh start in your restored home today!