Water Damage Yuma, AZ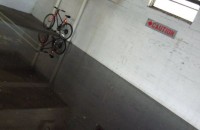 Yuma, Arizona is a town that is very popular with retirees. This is largely due to the warm and sunny climate; Yuma has the highest frequency of sunny days of any place on Earth. Located in the sprawling desert of Arizona, Yuma receives very little rainfall. Flash floods and rain storms may not be a concern for Yuma residents, but they must still contend with the possibility of a washer burst, toilet overflow, or other plumbing-related emergencies. Luckily the fine folks of Yuma have 911 Restoration El Centro on their side to help them through any harrowing water damage experience.
What are the Culprits of Yuma Water Damage?

Appliances using large amounts of water are frequently the culprit when houses are flooded. A dishwasher, washing machine, or water heater may be the cause of these leaks. Ruptured hoses or tanks on these appliances can expel gallons of water onto carpets and flooring. Homeowners can reduce the risk of this catastrophe by keeping their appliances in good condition. The water line and hoses connected to the appliance should be inspected for small leaks periodically. Often times, tiny leaks in water lines or hoses will slowly expand, eventually culminating in an enormous flood. Noticing these signs and fixing the problem can avoid a water emergency in the future.
A pipe burst will also necessitate water removal services. A broken pipe pumping water inside of the walls or floors requires quick repair and water extraction our water damage Yuma crew in order to prevent excessive structural damage. Always remember where your water line shutoff valve is located; this will allow you to stop the flow of water if you should experience an internal plumbing leak. If the leak is upstairs, turn off the breaker to any appliances located on the ceiling below such as lights, ceiling fans, and smoke detectors. This will reduce the risk of electric shock and prevent damage to the wiring.
What about a Stinky Toilet Overflow?
A toilet overflow is perhaps the worst type of residential water emergency due to the health hazard posed by a raw sewage backup. A flood of sewage in the home requires that the residents leave immediately. Even if the sewage is isolated in one room, other rooms will soon be overrun with harmful bacteria. A sewage back flow valve could spare homeowners this entire ordeal. There are many designs intended for different types of plumbing, but they all work by only allowing sewage to flow out. Should the septic tank malfunction, the sewage back flow valve will stop it from pumping sewage out of the toilet. Regular septic tank maintenance goes a long way towards preventing toilet overflows as well.
What Makes 911 Restoration the Best Water Damage Yuma, AZ Company?
When you are facing one of these emergencies, you need a licensed, insured, and bonded water damage Yuma company with over 35 years of experience in disaster restoration. Well look no further! At 911 Restoration we understand that when your home is flooded with water or sewage, same day service is urgent. That's why we always respond within 45 minutes, 24 hours a day, seven days a week. We will put your needs first and get your water emergency under control with professionalism and grace. You can rest assured knowing that we work with all insurance companies. Our services are affordable, and we even offer free inspections. Our team includes the finest specialists in water damage Yuma has to offer. Call us today!
Address:
Yuma, AZ 85364
---
Great service!
Service Provided: Water Damage
Melissa D. –
I recently contracted with 911 Restoration to perform a small water restoration in my kitchen. I found 911 restoration to be very responsive and accommondating. Great team!
Yuma, AZ 85364
---
Overall Experience:
5 out of 5

---
Recent Jobs
Jay

Yuma, AZ 85364