Water Damage and Mold Removal in Coachella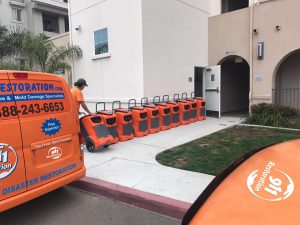 Do you need help with water damage restoration and mold removal in Coachella? If so, you can get professional help from 911 Restoration of El Centro. Our IICRC certified flood cleanup crews can help you deal with a flood, sewage backup, or pipe burst in Coachella. Crews can race out to your property within 45 minutes of an emergency call, 24/7/365. We can:
Go Over Your Needs with a Water Damage and Mold Inspection

Take Care of Emergency Roof Repairs, Boarding Up, and Water Extraction

Handle Drying and Dehumidifying Your Home or Business

Begin Commercial or Residential Mold Remediation

Ensure All Odors Are Completely Removed

Disinfect Your Property with Mold Decontamination
Getting professional help with mold removal and water damage restoration in Coachella can reduce the total damage to your property. You can get the assistance you need to recover from a basement flood, leaking pipe, or a burst pipe in Coachella. Just reach out to us for assistance with flood cleanup and mold decontamination.
Can You Get Local Help with Flood Cleanup in Coachella?
Working with a locally owned and operated water damage restoration company in Coachella can allow you to get faster service after a sewage backup or a pipe burst. The crews at 911 Restoration of El Centro are located close to you, allowing them to reach your property within 45 minutes of your emergency call.
Getting help fast can allow techs to quickly stop water from entering your home and business. They can also get water pumps set up right away to begin water extraction. While handling flood cleanup, techs can also perform a mold inspection in Coachella.
Crews at 911 Restoration of El Centro are licensed, bonded, and insured to take care of water damage restoration and mold removal. This means that we can handle all your needs after a flood or a major storm. Techs can assist you with mold remediation and mold decontamination in Coachella.
How Long Will Mold Remediation in Coachella Take?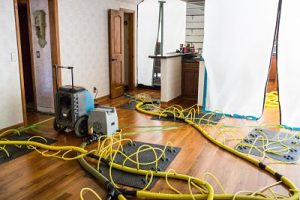 You want to get your property back into perfect condition as quickly as possible after a flood, pipe burst, or mold infestation. We understand your feelings at 911 Restoration of El Centro, so techs will work quickly, often completing flood cleanup and mold remediation in Coachella in 1-to-5 days.
However, you should be aware that mold removal and water damage cleanup may take longer in some situations. Techs can provide you with a more accurate assessment after they complete your mold inspection in Coachella. 
The results of your mold inspection can also help mold decontamination techs determine the best way to renovate and restore your home or business. Crews will personalize the water damage restoration and mold remediation process for you, to give you back your peace of mind and a Fresh Start after a pipe burst or natural disaster.
Servicing the cities of Bard, Brawley, Calexico, Calipatria, Coachella, El Centro, Fontana, Heber, Holtville, Imperial, Indian Wells, Indio, La Quinta, Mecca, Niland, Ocotillo, Palm Desert, Palo Verde, Salton City, Seeley, Thermal, Westmorland, Winterhaven… and surrounding areas.