Water Damage and Mold Removal in Westmorland
Secure a Fresh Start after a water damage emergency in Westmorland by contacting 911 Restoration of El Centro right away. You can reach us 24/7/365 for help handling a flood, pipe burst, sewage backup, or storm. Let our IICRC certified Westmorland water damage restoration and mold removal crews race out to your property. Techs can arrive within 45 minutes to:
Take Care of Emergency Roof Repairs and Water Extraction

Perform a Water Damage and Mold Inspection

Use Dehumidifiers and Fans to Dry Out Your Property

Repair Structural Damage to Your Home or Business

Clean Your Property and Remove Odors

Handle Mold Decontamination and Mold Remediation
No job is too big or too small for the licensed, bonded, and insured flood cleanup techs at 911 Restoration of El Centro. You can contact water damage restoration techs around the clock to get back your peace of mind after a flood, sewage spill, or pipe burst in Westmorland.
How Long Will Water Damage Restoration in Westmorland Take?
Westmorland flood cleanup techs understand that you want your property returned to better-than-new condition quickly after a storm or a pipe burst. That's why crews rush out to your property within 45 minutes to begin water damage restoration and mold removal in Westmorland. Generally, your property can be restored in 1-to-5 days.
However, you should be aware that flood cleanup and mold remediation may take longer in some circumstances. You can get a more specific estimate on renovation times by allowing us to complete a water damage and mold inspection in Westmorland right away.
Techs can use the results of your water damage and mold inspection to determine the best ways to restore your property to perfect condition. Find out exactly how we can help by allowing us to focus on mold decontamination and water damage cleanup immediately.
Do You Need Westmorland Mold Remediation After a Flood?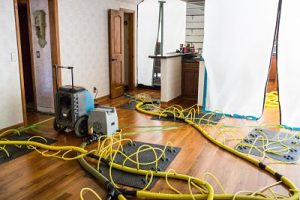 Many property owners discover that they require mold removal after a flood or a pipe burst. This is because mold can grow quickly in areas that are exposed to excessive levels of moisture. A flooded basement or an area with carpet water damage can be especially prone to mold growth.
The mold removal techs at 911 Restoration of El Centro can check your property for fungal growth with a mold inspection. If mold remediation crews spot fungus, they can quickly: 
Quarantine Areas Exposed to Mold

Remove Mold Spores with Air Filters

Clean and Disinfect Items with Mold Growth

Dispose of Items That Cannot be Disinfected

Handle Odor Removal with Mold Decontamination
Our flood cleanup and mold decontamination techs in Westmorland can handle both commercial and residential property restoration. You can reach out to us as soon as you notice a problem to get help quickly. Limit the total damage to your property by beginning water damage restoration and mold remediation in Westmorland today.
Servicing the cities of Bard, Brawley, Calexico, Calipatria, Coachella, Dixieland, El Centro, Fontana, Heber, Holtville, Imperial, Indian Wells, Indio, La Quinta, Mecca, Niland, Ocotillo, Palm Desert, Palo Verde, Salton City, Seeley, Thermal, Westmorland, Winterhaven… and surrounding areas.