Mold Removal La Quinta
When you notice mold growing in your family home you can depend on the mold removal La Quinta staff at 911 Restoration of El Centro to get every trace of the fungus out of your property.
Our service representatives are standing by around the clock, making them available 24/7/365 to schedule an appointment with us.
We are IICRC certified to mold removal La Quinta technicians have many years of experience clearing homes of fungus, and always implement the most advanced techniques when they are called to a job, such as:
Moisture extraction

Water damage restoration

Thorough drying techniques

Sanitization

Spore removal

Mold testing

Cleanup services

Vacuuming

Drywall replacement

Vapor Barriers

Air filters and purifiers
Once we arrive on the scene we get the mold eradication process started with a free visual mold inspection, ensuring that both the homeowner and repairmen are on the same page with the work that needs to be done.
Call our mold removal La Quinta agents as soon as you notice any signs of mold or mildew on your property and we will get your home sanitized in no time.
It Is Our Main Priority To Protect You From Mold Inhalation
Living with fungus can be harmful to the health of everyone living under the same roof with the substance, especially if it happens to be a variety of black mold.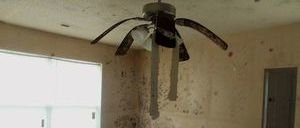 Even though mold can cause damage to the structure of the home and your personal items, our mold removal La Quinta specialists are even more concerned with the fact that inhaling mold can cause those to experience health issues.
Breathing in mold particles can cause you to come down with allergy-like symptoms and respiratory problems that include headaches, wheezing, coughing, sneezing and itchy eyes.
Our mold removal La Quinta pros know how to eradicate even the most extreme infestations, while containing the spores and keeping them from spreading throughout the other parts of the home.
Getting your home decontaminated and sanitized is our main goal, so call our mold removal La Quinta team with 911 Restoration El Centro and we will go the extra mile for you today!
Our Fungus Cleanup Pros Get The Job Done Right The First Time Around
We know how overwhelming it can be to learn that you have mold growing in your living space, but with our mold removal La Quinta team on the job you can relinquish all responsibility to us once we arrive.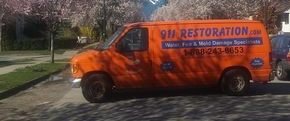 In order to keep you feeling calm, we will take over the entire process, from coordinating the restoration work to assisting you with the financial aspect.
Along with knowing exactly how to get your home back into pristine condition, our mold removal La Quinta staff will do whatever it takes to keep your out of pocket expenses low.
Even though it is not common for standard homeowner's insurance policies to cover mold, you can be sure that we always offer affordable prices on all of our services.
Call mold removal La Quinta agents at 911 Restoration of El Centro when you need proper fungus remediation and we will give you a fresh start today!