Mold Removal in Imperial
Get a Fresh Start if you spot mold growing in your home or business in Imperial by contacting 911 Restoration of El Centro. Our mold removal techs are IICRC certified to handle commercial and residential mold infestations fast. Mold remediation crews can reach your property within 45 minutes of an emergency call, 24/7/365. Once they arrive, they can:
Perform a Free Visual Mold Inspection for Property Owners Only

Send a Sample of Your Mold to a 3

rd

Party Laboratory for Testing

Determine the Underlying Causes of the Mold Infestation

Isolate Areas Infested with Mold

Clean and Disinfect All Items Infested with Fungus

Remove Odors and Complete Mold Decontamination
Imperial mold cleanup techs can work quickly to restore and renovate your property. In many cases, mold removal can be completed in 1-to-5 days, returning your home or business to better-than-new condition. Find out exactly how we can help you by contacting us for mold remediation services today.
Are There Mold Remediation Specialists Near Imperial?
Beginning mold remediation in Imperial quickly is very important, as this can stop mold from continuing to spread through your property. Working with a mold cleanup specialist who is located close to your property can cut down on the time you have to wait to start mold removal in Imperial.
The pros at 911 Restoration of El Centro can reach properties around Imperial in under an hour. This fast response time allows us to start same-day mold decontamination for our clients. Crews can get to work quickly with a mold inspection in Imperial.
Based on the results of your mold inspection, crews can develop a personalized mold cleanup plan. Let us give you the dedicated support you need to fully recover from a mold outbreak here in Imperial. Techs are standing by to take your call right now.
What Are Some Imperial Mold Decontamination Services?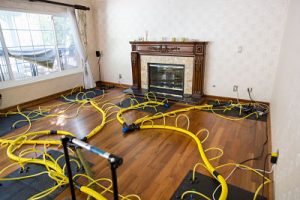 You may be wondering what to expect from mold cleanup in Imperial. The exact services you are offered may vary based on your mold inspection. However, some common mold decontamination techniques can include:
Using Plastic Sheeting to Isolate Areas with Mold Growth

Removing Mold Spores Using Air Filters

Disinfecting Areas with Specialized Cleaners

Repairing Signs of Water Damage

Drying and Dehumidifying Moist Areas

Getting Rid of Odors and Marks from Mold Growth
The mold cleanup techs at 911 Restoration of El Centro are licensed, bonded, and insured to handle all aspects of mold removal. Crews can also help you handle flood cleanup and water damage restoration. You should be aware that water damage and excess moisture are often to blame for mold infestations in Imperial.
Let us determine exactly what it will take to give you a Fresh Start with a mold inspection. Imperial mold remediation techs are ready to charge into action to bring your property back to the perfect condition that you deserve.
Servicing the cities of Bard, Brawley, Calexico, Calipatria, Coachella, Dixieland, El Centro, Fontana, Heber, Holtville, Imperial, Indian Wells, Indio, La Quinta, Mecca, Niland, Ocotillo, Palm Desert, Palo Verde, Salton City, Seeley, Thermal, Westmorland, Winterhaven… and surrounding areas.