Mold Removal in El Centro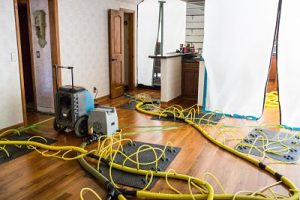 You can get same-day help with mold removal in El Centro by contacting 911 Restoration of El Centro. Our mold remediation techs are IICRC certified to handle commercial and residential fungal infestations, so you can get a Fresh Start. You can reach us 24/7/375 to speak with mold experts. Mold cleanup crews can reach your property within 45 minutes to:
Perform a Free Visual Mold Inspection for Property Owners Only

Take a Sample of Your Mold to Send to a 3

rd

Party Laboratory for Testing

Isolate Any Areas Infested with Mold

Get Rid of Mold Spores

Handle Thorough Mold Decontamination

Remove Odors and Unsightly Mold Stains
The certified mold remediation specialists at 911 Restoration of El Centro are standing by to take your call immediately. You can count on our mold cleanup experts to perform a mold inspection quickly, which can allow mold decontamination techs to identify all areas of your property infested with this invasive fungus. Let us get to work for you today so you can get back your peace of mind.
What Mold Remediation Services Can You Get in El Centro?
Mold remediation in El Centro can be a complicated process, depending upon your situation. The experts at 911 Restoration of El Centro can handle all of your mold removal needs. Techs are licensed, bonded, and insured to:
Set Up Air Filters to Remove Mold Spores

Use Negative Air Machines and Sheeting to Quarantine Mold

Scrub Down Your Walls, Ceilings, and Floors

Deal with Mold Growth in Your Possessions and Furniture

Disinfect Your Property with Mold Decontamination
Mold removal techs can even collect a sample of your mold during your mold inspection in El Centro. This sample can be sent for testing by a 3rd party laboratory, which can allow mold cleanup techs to identify the type of mold you're dealing with. This can make it easier to complete mold decontamination in El Centro quickly and effectively.
What Are the Causes of Mold Growth in El Centro?
The dry, clear weather we see throughout most of the year in El Centro limits the odds that mold will grow in your property without an instigating event, like a flood or a pipe burst. Water damage emergencies can introduce unwanted moisture into your property, which can in turn lead to mold growth.
Fortunately, you can contact 911 Restoration of El Centro right away if you're dealing with flooding, a pipe burst, or a sewage backup. Our flood cleanup techs can begin water extraction and dehumidification quickly. They can also perform a mold inspection to check for fungal growth.
As a full-service property restoration company, 911 Restoration of El Centro is here to help with water damage restoration and mold removal. You can start renovating and repairing your property now by contacting us as soon as you notice signs of mold. El Centro mold remediation and mold cleanup techs can get to work right away.
Servicing the cities of Bard, Brawley, Calexico, Calipatria, Coachella, Dixieland, El Centro, Fontana, Heber, Holtville, Imperial, Indian Wells, Indio, La Quinta, Mecca, Niland, Ocotillo, Palm Desert, Palo Verde, Salton City, Seeley, Thermal, Westmorland, Winterhaven… and surrounding areas.